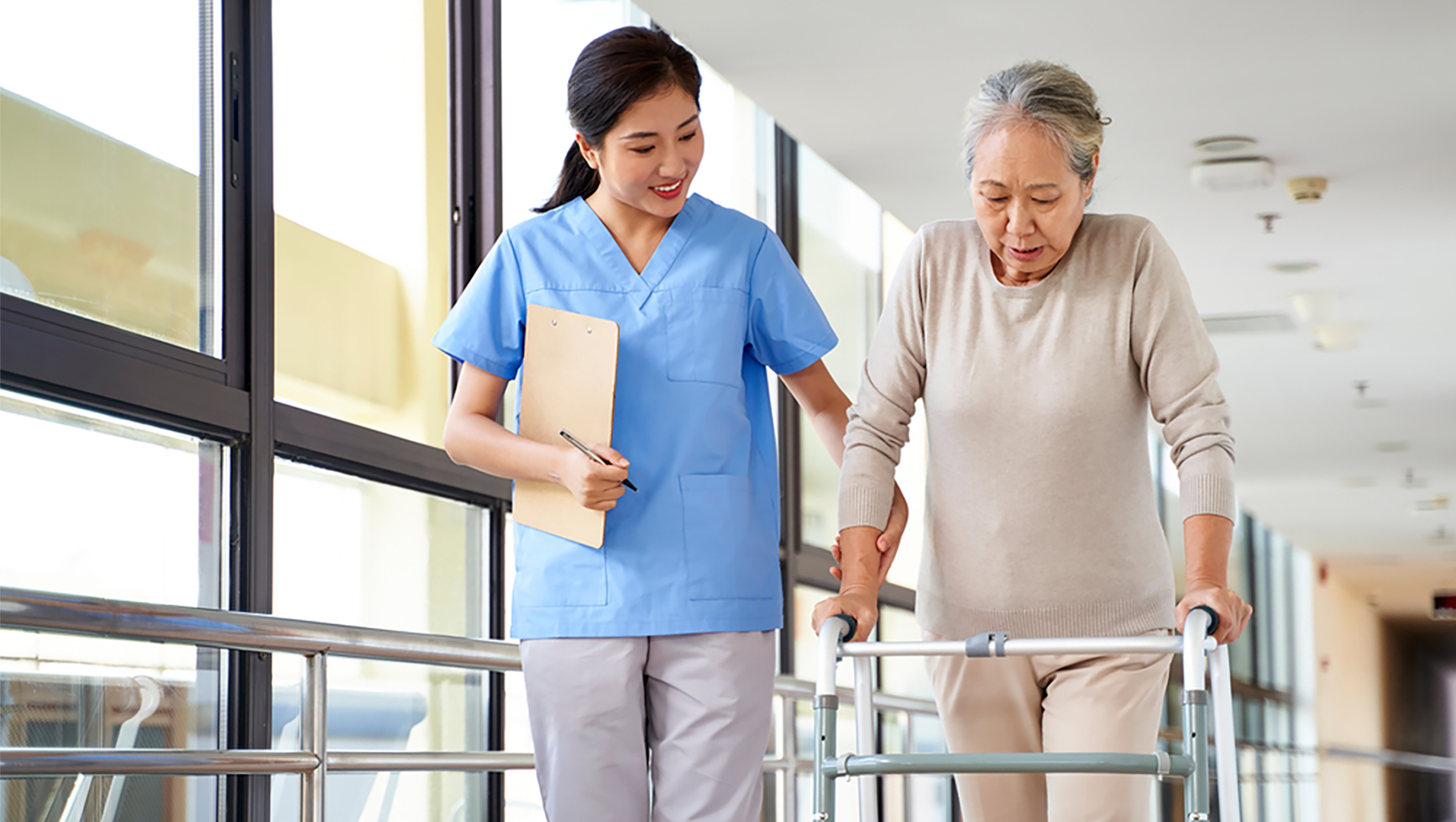 Assisted living facilities support older adults with the activities of daily living while fostering their independence. Individuals who do not require round-the-clock nursing but need help with everyday tasks like bathing, housekeeping, medications and meal preparation can benefit from this type of setting.
Some seniors choose to move into an assisted living facility following a frightening event, such as a fall. They want to live autonomously but may feel unsafe in their homes.
Averaging $4,500 per month, this can be an expensive choice. Those considering this option might wonder whether Medicare, a federal health insurance program for qualifying adults aged 65 or over, will cover the cost.
In short, the answer is no.
What Does Traditional Medicare Cover?
Traditional Medicare supports older adults' medical needs and does not apply to most nonmedical tasks.
Medicare Part A insures people for hospital stays and up to 100 days in a skilled nursing facility, which provides 24/7, short-term nursing care. Because skilled nursing facilities deliver medical care, they are distinct from assisted living facilities, which offer custodial or daily life care.
However, traditional Medicare may cover specific medical costs for people in assisted living such as:
Physical therapy
Some health services like changing sterile dressings
Preventive health care like vaccinations
Health care transportation
What Does Medicare Advantage Cover?
Private insurance companies contract with the federal agency that administers traditional Medicare to sell Medicare Advantage plans, but as with traditional Medicare, these Medicare Advantage plans typically do not cover monthly assisted living bills.
Certain Medicare Advantage plans may offer supplemental home care benefits that help people continue living independently, albeit in their own homes rather than a designated facility.
These may include home modifications like:
Wheelchair ramps and bathroom safety grab bars
In-home assistance with daily tasks
Transportation to hospitals and pharmacies
Adult daycare
Seniors looking to live on their own might consider enrolling in a Medicare Advantage plan that includes services that support autonomy. But be aware that coverage depends on where you live. Companies in your area may offer less generous coverage than traditional Medicare, such as fewer days of rehabilitation services for stroke victims. It is important to review your plan options and speak with an attorney before deciding whether to enroll.
What Does Medicaid Cover?
Unlike Medicare, Medicaid may pay some of the costs of assisted living. Medicaid is a joint federal-state health insurance program for low-income people, including older adults. Although Medicaid generally does not cover facility room and board, if you live in a state that has expanded Medicaid benefits, your state program may help pay for personal care services, on-site therapy services and medication management.  Massachusetts covers a substantial portion of the monthly fee at facilities participating in the Group Adult Foster Care program, but applicants must qualify financially as well as medically.
Before deciding whether to move into an assisted living facility or enroll in a Medicare Advantage plan, speak to an experienced elder law attorney who knows the ins and outs of Medicare and Medicaid and can help you plan for your future.