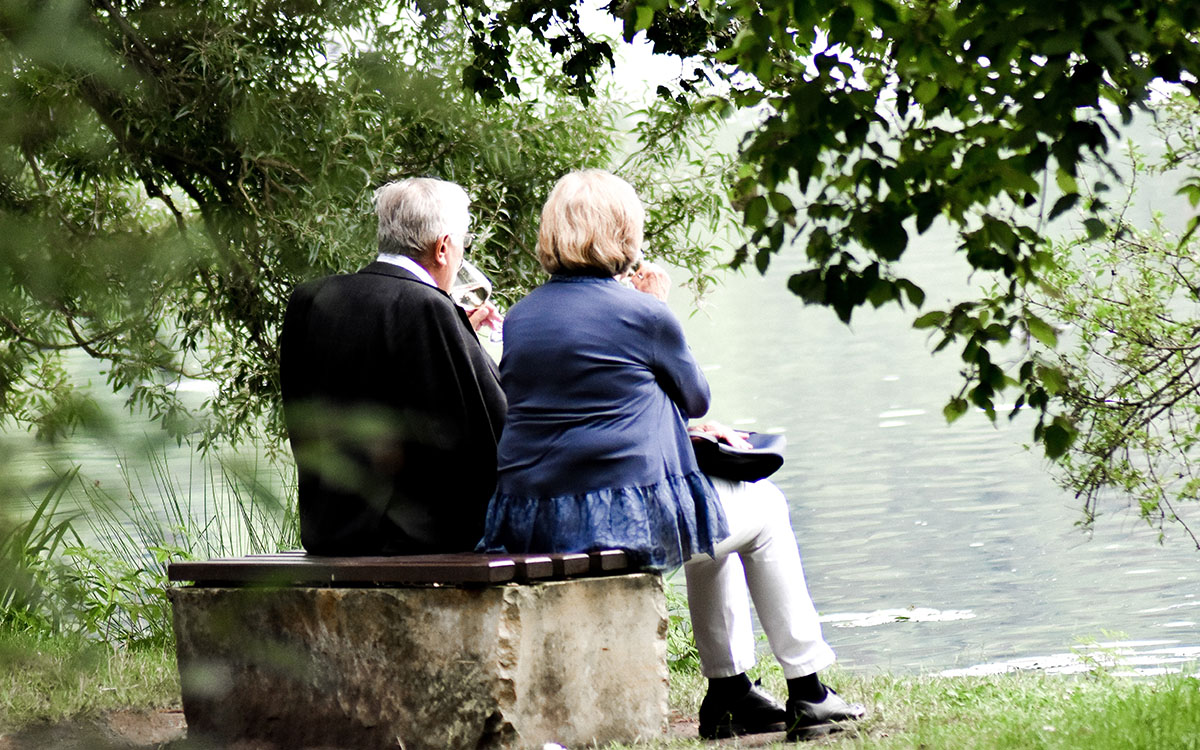 As you age, it becomes increasingly important to have a solid legal plan for everything from your financials to your long-term health care. Luckily, there are experienced lawyers who specialize in elder law—an area of the law that addresses issues that seniors and people with disabilities must often deal with. May is National Elder Law Month, and to recognize the occasion, we're discussing what elder law is and how our knowledgeable attorneys are ready to help you or a loved one start planning for the future.
What Is Elder Law?
Put simply, elder law addresses the legal needs of elderly people and those with disabilities, according to the National Elder Law Foundation. Think of elder law as an umbrella term for many other areas of the law—elder law attorneys can counsel you and your representatives about myriad topics including health care and benefits, guardianships and estate planning.
Government Benefits
If you're a senior living in the United States who takes advantage of government benefits such as Social Security, you likely know how important these programs can be to promoting independence. But since Social Security can often prove difficult to navigate, elder law attorneys specialize in working alongside you to rectify problems you might encounter with accessing or even applying for Social Security benefits.
Lawyers who practice elder law can also help you understand the ins and outs of Medicare and Medicaid. Attorneys who have experience dealing with these programs know the rules and regulations of the state in which they practice, so they can help you get the health care you deserve. Applying for Medicaid can be a particularly complicated and difficult process, and an elder law attorney can help guide you through the complexities of the system and handle any potential hurdles.
Health Care Management
When a person is no longer able to care for themselves, what should be done? This is a question that perplexes families and courts regularly, but a good elder law attorney can help you or a loved one come up with a detailed plan so that this confusion can be avoided.
In addition to providing legal representation in a guardianship or conservatorship hearing, an elder law attorney can help set up a power of attorney for health care, which grants a specific person the legal authority to manage your health care when you cannot. These lawyers can also help you or a loved one make decisions about long-term care in places like nursing homes.
Estate Planning
Elder law attorneys also specialize in estate planning, which is the practice of determining ahead of time the management of a person's financial assets in the event of their death or incapacitation. Without a solid plan, your intended beneficiaries may encounter some unnecessary legal hurdles when they try to access your estate.
Lawyers who specialize in elder law can help you with the creation of a will and the naming of an executor—which is a trusted person who is tasked with carrying out the terms of the will. Estate planning can also involve designating a durable power of attorney, which gives someone (such as a spouse or adult child) the legal power to make decisions for another in the case of their incapacitation. Some people also may choose to set up trusts, another process in which an elder law attorney can help.
We Can Help
If you require elder law services, look no further than our team of experts. Recognized as leaders in the field, our experienced elder law attorneys work with family attorneys and other professional advisors on the complex issues facing elderly people and people with disabilities.
Our firm provides assistance in the following areas:
Conservatorships
Gift tax issues
Long-term care insurance
Planning that leverages a client's assets to pay for long-term care costs
Asset preservation, including the residence, for individuals and families facing catastrophic illness
Applications for government benefits for long-term care
Special needs planning, including drafting special needs trusts and irrevocable life insurance trusts
Structuring personal injury settlements to preserve clients' eligibility for federal and state benefits programs
Start planning for your future today by calling 413-737-1131 or by reaching out to us online.